Some of us are reaching the golden 30 years mark this year… which means that we've been thinking and breathing skateboarding for something like 17 years!
In all the time we've been working on the Krak concept—and the time we spent daydreaming about it before that— we've used many different names. But Krak is the one that stuck.
We picked 'Krak' as the name—and with this exact spelling—during the summer of 2014.
To celebrate we wanted to print some stickers. So we asked a friend to draw a logo with a kraken on it and we sent it off to the printer.
We used it for a few months before changing it. Back then we were starting to work on the Krak app and this logo looked too complex for the little icon logo we have on our mobile screens.
We fell in love with it though so we told ourselves: let's use it in the future and maybe put it on some clothes or something. 3 years later, here it is!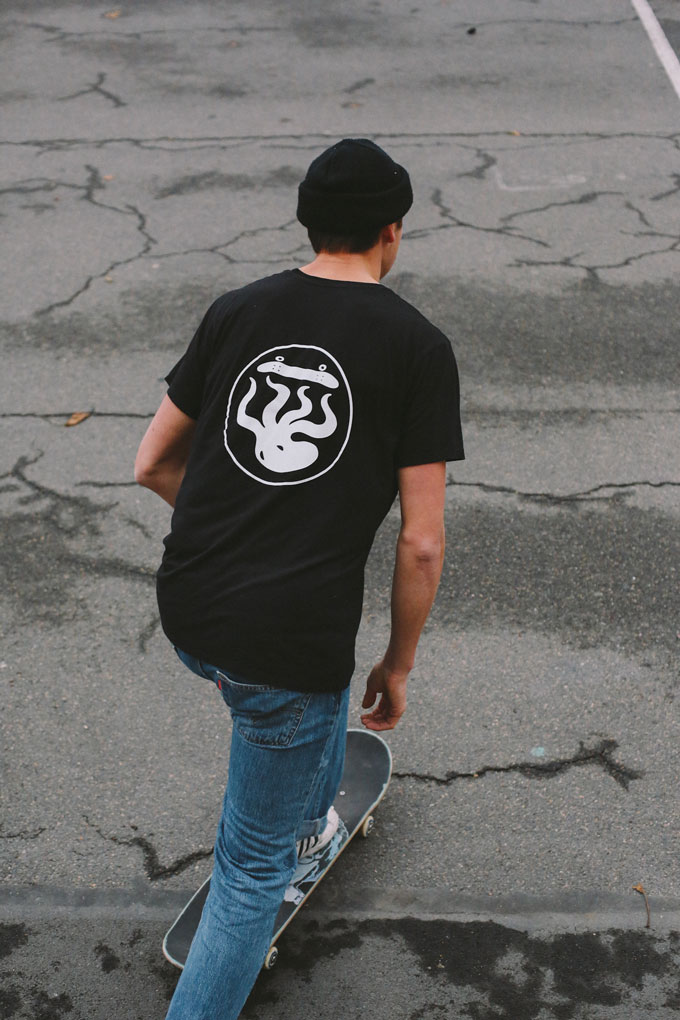 This t-shirt was included in the 'Cheers' KrakBox in August 2017 and featured in KrakMag #15. Want to get your hands on a copy of the next printed KrakMag? Want to receive epic skateboarding product every two months? Check out the KrakBox now!